Podcast: Play in new window | Download
Subscribe: Google Podcasts | RSS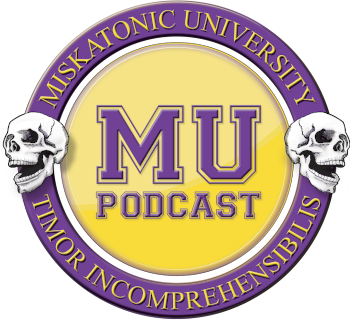 This episode, Keepers Murph & Dave interview friend of the show, Julian Simpson, on how to be a better GM!
The Discord Plug
We have our MUP Discord and we are all there! We invite all of our listeners to come and enjoy the community of horror gaming and cute pet pics.
Keeper Bridgett would like to shout out Adam and his new puppy, Emmy. Welcome home, Emmy! She's also confused how Adam has the time to read circles around her when he has a new puppy.
MU Discord server invite link: https://discord.gg/vNjEv9D
And thank you beaucoup to Max for editing this episode.
Patreon Plug
We have a Patreon! To back us you can click the button on the sidebar of our website, mu-podcast.com or head over to Patreon directly at www.patreon.com/mup!
And you can also help out the show by buying some merch from our Teepublic store!
Thanks to our backers so much for supporting the show!!
Recent Gaming
After a short hiatus, our Recent Gaming segment is back. This episode was recorded on March 12, 2022.
Main Topic — How to be a Good Game Master w/ Julian Simpson
Julian's Previous Shows:
MUP EP 195 – Julian in Darkness – March 23, 2020
MUP EP 215 – Shadow Over Simpson – Dec 28, 2020
Julian has a few websites that he posts too, but Cartoon Gravity is his most active.
Backer Questions
Did he ever get to play that Unknown Armies game he thirsted for in his previous visits to the show?
And if not, why? Why is it so hard to get a game we're passionate about off the ground?
How does he approach long term character development in an audio environment during an age where video and visual queues have become the norm? Or, what makes the audio creative space enjoyable for him?