Podcast: Play in new window | Download
Subscribe: Google Podcasts | RSS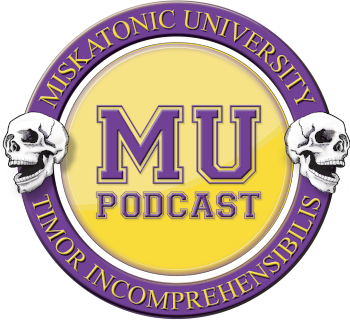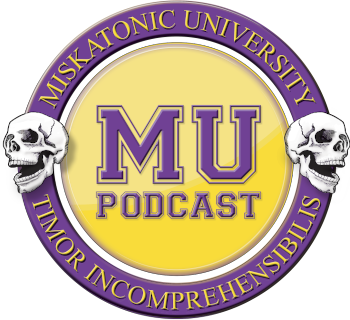 This episode, Keepers Murph and Dave speak with the talented and always enjoyable Julian Simpson, writer and director o BBC Radio4's Shadow Over Innsmouth!
The Campus Crier is where we keep all the mythos related news and info for the podcast, this episode was recorded on December 19th, 2020. 
In your living room, no one can hear you screaming for joy. A new TV series set in the ALIEN universe is being developed for FX and Hulu by Fargo creator, Noah Hawley. 
The funding campaign continues for the Lovecraft Arts & Science center. If you are a fan of this community, please consider donating or purchasing something from their online store. Every little bit helps. 
Jon discovered a fan made online comic book, Batman: Eldritch. As the name implies, it blends Batman and the Cthulhu Mythos. It's a fairly short read. The story's not bad and the art is pretty cool looking. Very evocative for the subject matter. Check it out. 
The Malleus Monstrorum hardcover two-volume slipcase is now available from the Chaosium website! This is a beast, (pun intended)! Chaosium also released a short YouTube video that displays the new slipcase edition of this immense bestiary. 
It looks like a production company, Full Moon, is looking to create a television series called Miskatonic U which will center around the university and the town of Arkham, Massachusetts. According to a Screen Rant article, it will be structured like the Stephen King series, Castle Rock. So far, there's no indication on when this series would launch or who would be carrying it. 
Sponsor
We want to thank Noble Knight Games for returning to sponsor our show. Noble Knight Games has just completed a major revamp of their website! The new site was designed after collecting lots of customer feedback, and the result is a site that's cleaner, prettier, easier to navigate with improved search functionality. Be sure to check out the Publisher's Spotlight section, too. Check it out at www.nobleknight.com. 
In addition to games and game books, Noble Knight Games also has a wide range of dice, paints, and game supplies. They've got Army Painter primer, Citadel paints, dice, token trays, and tons of other supplies to pimp-out your games.
And just for listeners of our show, Noble Knight has a discount code you can use at checkout. Enter the Gift Card code of CHILLS for 10% off any order of $10 or more. This insane discount is valid from now until March 31, 2021! 
And you can also help out the show by buying some merch from our Teepublic store! We have a brand new Elder Mic design from friend of the show Diana McKenzie! It's a really crazy morphing of an old on-air mic and an Elder Thing! We'll be adding in more designs in the near future, so check back often.
Main Topic
Interview with Julian Simpson, the writer/director of BBC Radio4's Lovecraft Investigations.