Podcast: Play in new window | Download
Subscribe: Google Podcasts | RSS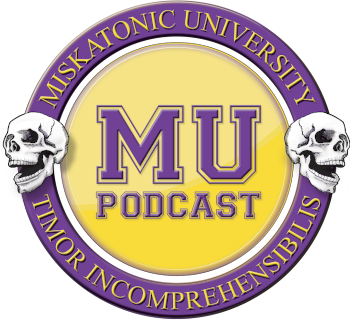 This episode, Keepers Murph, Dave, and Bridgett dive into The Alien: RPG and take questions from the awesome MUP Fans!
This episode was recorded on March 24, 2022.
The Discord Plug
We have our MUP Discord and we are all there! We invite all of our listeners to come and enjoy the community of horror gaming and cute pet pics.
Bridgett's Pet Pick Shout Out
A shout out to DontStopMeNow's baby, Axle, who you can see living his best life on the beach, in the desert, in the pool, ocean, mountain and more! She says that she works to provide for her dogs. Same, girl. Same.
MU Discord server invite link: https://discord.gg/vNjEv9D
And thank you beaucoup to Sean for editing this episode.
Patreon Plug
We have a Patreon! To back us you can click the button on the sidebar of our website, mu-podcast.com or head over to Patreon directly at www.patreon.com/mup!
And you can also help out the show by buying some merch from our Teepublic store!
Thanks to our backers so much for supporting the show!!
Main Topic — Alien RPG
This episode was recorded on March 24, 2022. We asked for a bunch of questions from our Discord community about the Alien: The RPG. And we shall now endeavor to answer at least some of them before our inadequacies become too apparent.
Bridgett's Starter Questions
How do you handle cascading panic?
What are your favorite talents?
Does anyone actually use that section on space combat? Real talk? Did you read it?
Listener Questions:
(James) Ibis: What rules from the core book do you want to implement, but often forget in the heat of the moment?
iPwnedMSCS: How do you write agendas differently for early acts in cinematic scenarios vs later acts? Do you write agendas differently for single Act scenarios?
Could @Keeper Dave (he/him) talk about what from the five room dungeon concept did and didn't work for his scenario?
(James) Ibis: Would you rather play Alien or Aliens? Why?
iPwnedMSCS: How intuitive do you find the chances of success with the base + stress dice mechanics?
iPwnedMSCS: What mechanics do you think are well implemented? What mechanics do you think could be improved?
iPwnedMSCS: What do you hope to see in future additions to the product line?
iPwnedMSCS: What's your favorite chart in the book and why is it the panic table?
JZahler: Can Alien be run as a horror campaign? With only a single antagonist, xenomorphs, how would you keep it fresh over multiple scenarios? If the solution is to introduce other non-xenomorph Alien threats, is it still Alien?
iPwnedMSCS: How do you resolve combat oriented panic results in non-combat situations?
iPwnedMSCS: How do you feel about the layout of the character sheet?
iPwnedMSCS: Are there any content warnings, such as infestation horror, that cannot be removed without the game no longer being Alien?