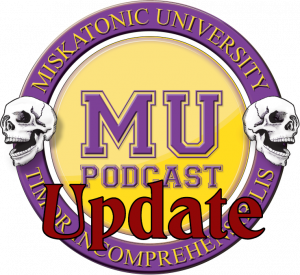 After some issues with Russian spammers a week or two ago, we decided to take the forums offline and get them up to date. This lead me down a long and windy path of completely rebuilding the website on a new server and then cloning things over.
During the process I decided to have a go at updating the website's WordPress theme and the Forum theme, mainly because they did not transfer over quite as easily. So after a week's worth of work and the input of the other hosts, I give you the updated mu-podcast.com.
Things are still not perfect, and that's fine. I shall fix things as they come up over the coming weeks, but hopefully this will allow the website to continue forward with a new look for another seven years before we must do it all over again.
If you notice any weirdness just drop us a line at mup.feedback@gmail.com or catch us over at the Discord server!