Podcast: Play in new window | Download
Subscribe: Google Podcasts | RSS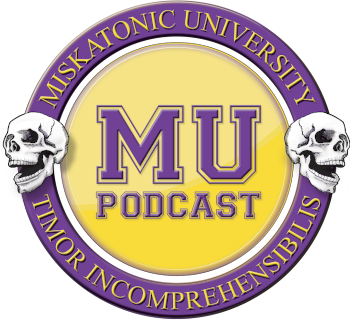 This episode, Keepers Murph, Dave, and Bridgett sat down with award winning game designer Sen-Foong Lim!
Keeper Dave's Patreon Backer Masks Campaign Update
This episode was recorded on November 17th, 2022.
The time is nigh! Keeper Dave (that's me) will be running Masks of Nyarlathotep for our Patreon backers, starting in January 2023. Ending at the end of today, Monday, December 12th – when this episode goes live – I am closing the survey for backers interested in playing in my game.
Once the survey is closed today – we will be choosing from backers starting at the highest backer level – Professor – and moving down through the tiers until we have a full party of six investigators. If, by chance, there are still open slots after then, we will have a limited opening to other listeners. But if you want to get a seat at the table, becoming a backer is your best bet.
We will be playing bi-weekly – every other Friday – from 7-10pm ET, using Chaosium's official Fantasy Grounds, as well as the Pulp Cthulhu rules. It will look and feel like David Cronenberg directed Indiana Jones and the Temple of Doom. It will be unforgettable.
Patreon Plug & Update
We have a Patreon! To back us you can click the button on the sidebar of our website, mu-podcast.com or head over to Patreon directly at www.patreon.com/mup!
The Discord Plug
We have our MUP Discord and we are all there! We invite all of our listeners to come and enjoy the community of horror gaming and cute pet pics.
MU Discord server invite link: https://discord.gg/vNjEv9D
And thank you beaucoup to MURPH for editing this episode.
Bridgett's Pet Pick Shout Out
Tonight, I'd like to shout out my absolute favorite chameleon ever, Godzilla, affectionately known as GiGi, by backer, mod, and friend of the show Chris! Gigi is a petpic channel highlight for me, because her photos typically drop with fun lizard facts and plus– she's gorgeous and always looks to have to an attitude in her photos. Keep the Gigi and the facts coming, Chris!
Main Topic —