Podcast: Play in new window | Download
Subscribe: Google Podcasts | RSS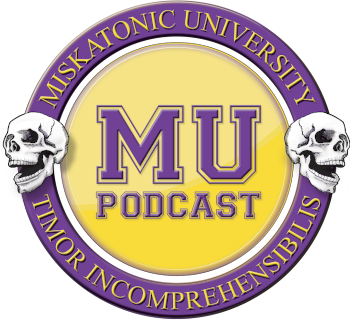 This episode Keepers Murph & Dave sit down with Lynne Hardy to discuss Chaosium's newest supplement, Regency Cthulhu!
Keeper Dave's Patreon Backer Masks Campaign Update
The time is nigh! Keeper Dave will be running Masks of Nyarlathotep for our Patreon backers, starting in January 2023. Starting today, Monday, November 28th – when this episode goes live – and running for two weeks – there will be an open survey for interested backers.
Once the survey is closed – just after the airing of Ep 260 – we will be choosing from backers starting at the highest backer level – Professor – and moving down through the tiers until we have a full party of six investigators. If, by chance, there are still open slots after then, we will have a limited opening to other listeners. But if you want to get a seat at the table, becoming a backer is your best bet.
We will be playing bi-weekly – every other Friday – from 7-10pm ET, using Chaosium's official Fantasy Grounds, as well as the Pulp Cthulhu rules. It will look and feel like David Cronenberg directed Indiana Jones and the Temple of Doom. It will be unforgettable.
Patreon Plug & Update
We have a Patreon! To back us you can click the button on the sidebar of our website, mu-podcast.com or head over to Patreon directly at www.patreon.com/mup!
Movie night preview by Murph – survey is over! The winner is…
The Discord Plug
We have our MUP Discord and we are all there! We invite all of our listeners to come and enjoy the community of horror gaming and cute pet pics.
MU Discord server invite link: https://discord.gg/vNjEv9D
And thank you beaucoup to MURPH for editing this episode.
Bridgett's Pet Pick Shout Out
"Hi, guys! It's me! Bridgett. I know, I know, I sound like Murph again. I've been practicing my range!
I'd like to shout out KingofBlades113's cat….Jim. because listen, human names on pets are my jam. Plus, Jim just got a new scratch post, so double win! Thanks for sharing Jim with us, KingofBlades113!
Oh! And since this worked last time. And by this, I mean, getting Murph to read exactly what I type…
I'm Lynne's favorite.
Toodles!"
Main Topic — Lynne Hardy and Regency Cthulhu