Podcast: Play in new window | Download
Subscribe: Google Podcasts | RSS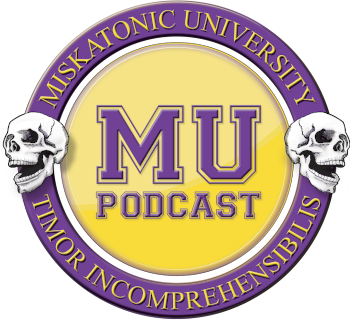 This episode, Keepers Murph, Dave, and Bridgett interview Andrew Leman and Sean Branney from the award-winning HP Lovecraft Historical Society!
Campus Crier
Patreon Plug & Update
Our Patreon Plug is where we update our listeners on all our backers and activities. This episode was recorded on Sept 22, 2022.
We have a Patreon! To back us you can click the button on the sidebar of our website, mu-podcast.com or head over to Patreon directly at www.patreon.com/mup!
Speaking of amazing backers we have a new backer! Everyone welcome:
John Arko
And thank you to everyone else that has updated their pledge to match our new tiers!
Drop us an email or discord note and let me know what you'd like to play – mup.feedback@gmail.com
Thanks to our backers so much for supporting the show!!
The Discord Plug
We have our MUP Discord and we are all there! We invite all of our listeners to come and enjoy the community of horror gaming and cute pet pics.
MU Discord server invite link: https://discord.gg/vNjEv9D
And thank you beaucoup to MURPH for editing this episode.
Bridgett's Pet Pick Shout Out
The Dog Squad by Plumbism
Main Topic
Podcasting, researching, burying live bodies, and helicopters over the Mohave with Sean and Andrew of HPLHS!
What follows is Andrews images and some text about the Helicopter Story told at the end of this episode.
Here was the giant symbol as seen from the chopper. The two little red arrows are pointing to cars, to give you some sense of how big the thing was. This photo has been retouched to hide the other rocketry symbol that was also present.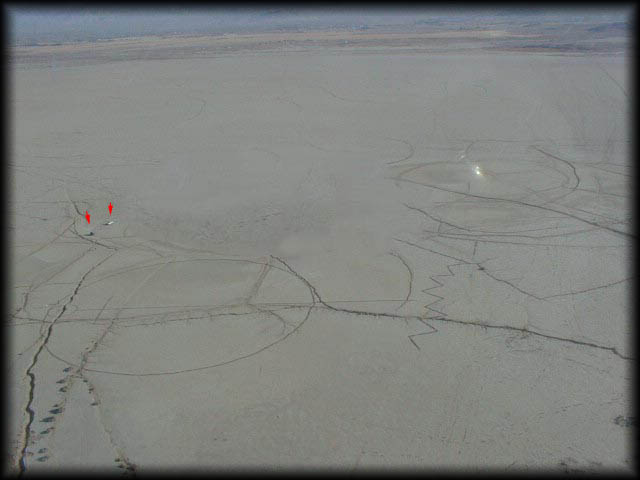 Here's the unretouched picture: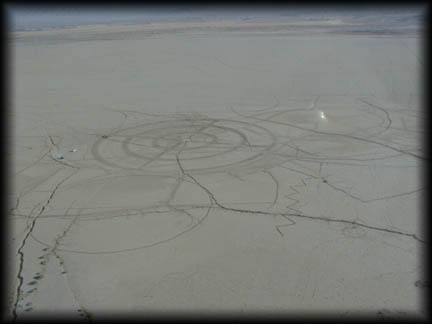 And here's an enhanced view: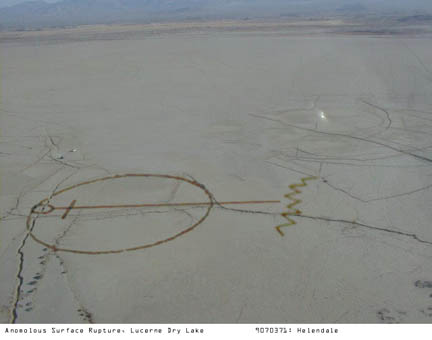 Here's the view as they were landing.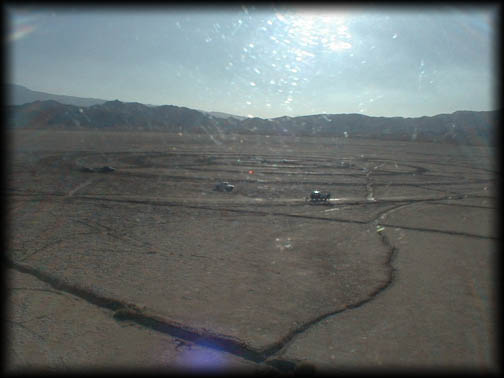 And here we are taking off at sunset.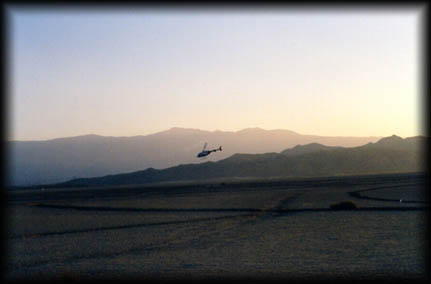 The intrepid investigators: Stephanie Morey, Dan Harper, and Sean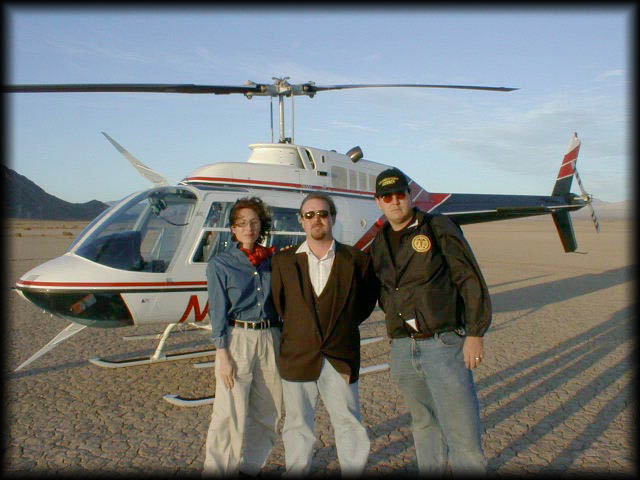 This was the mummified corpse revealed by the earthquake that they flew out to examine. There is a creepy statue clutched in its right hand.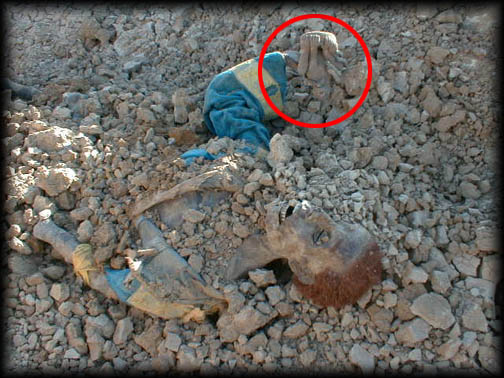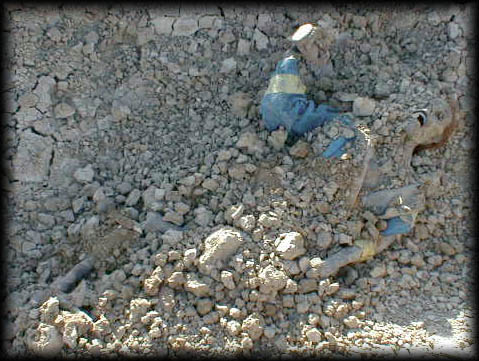 Here they are examining it: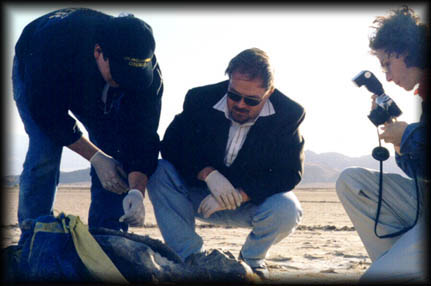 Chris Lackey, also of podcast fame, played the sheriff. We turned my Toyota into a sheriff's car.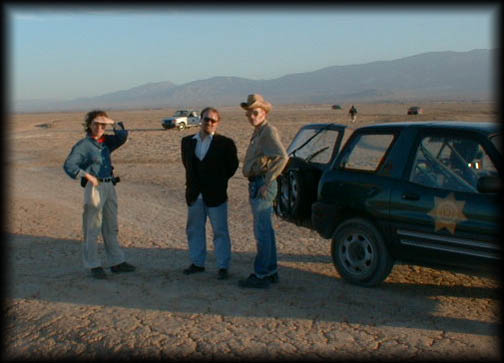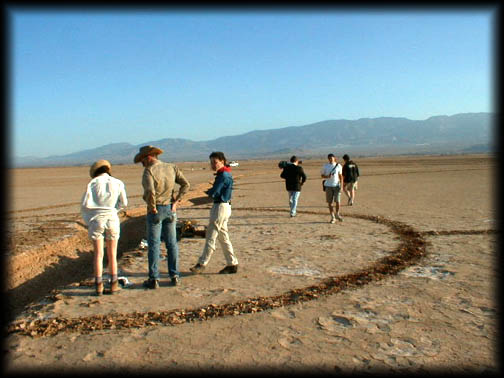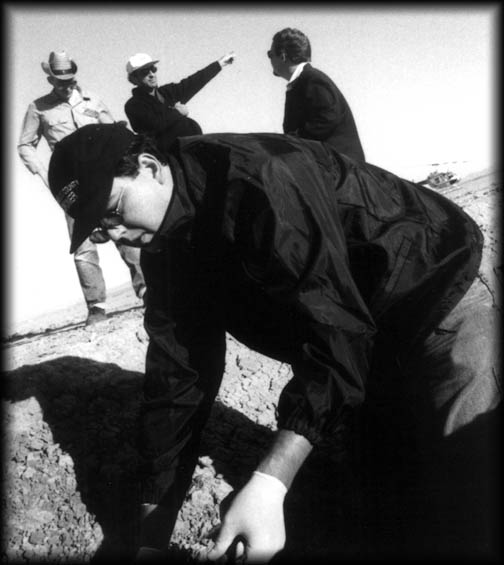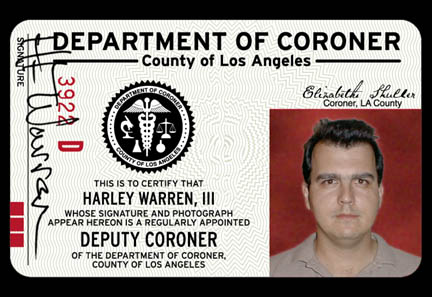 Sean, as coroner, performed an autopsy on the mummy, removing its glass eye. That was how they identified the corpse as a fellow named J.D. Titan, who had disappeared in the 1930s while being investigated for murder. Titan was one of my old player characters from our original Call of Cthulhu days.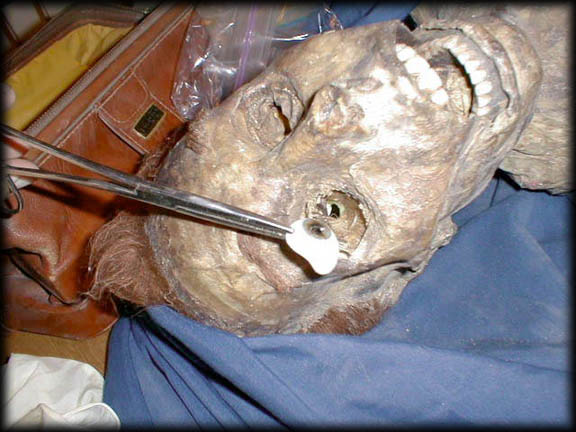 The photo used in this newspaper clipping was taken at one of our earlier Cthulhu Lives! games from around 1989.