Podcast: Play in new window | Download
Subscribe: Google Podcasts | RSS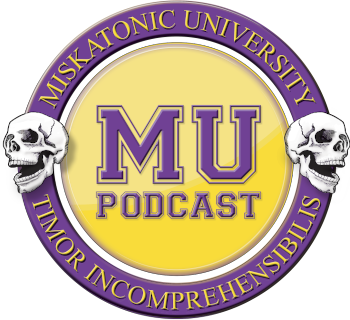 This episode, Keeper Murph, Dave, and Bridgett enjoy some pseudo-random riffing.
The Discord Plug
We have our MUP Discord and we are all there! We invite all of our listeners to come and enjoy the community of horror gaming and cute pet pics.
I'd love to give a shoutout to Joe Stranger's kittuh, Lulu, who was last seen helping her dad through Curse of Strahd.
MU Discord server invite link: https://discord.gg/vNjEv9D
And thank you beaucoup to Murph for editing this episode.
Patreon Plug
We have a Patreon! To back us you can click the button on the sidebar of our website, mu-podcast.com or head over to Patreon directly at www.patreon.com/mup!
Thank you to all of our backers!
And you can also help out the show by buying some merch from our Teepublic store!
Thanks to our backers so much for supporting the show!!
Main Topic — Riffing
We want to hear from our listeners, and we have lots of ways you can reach out to us. For the complete list, check out our show notes – that's where you'll find our email address, which is mup.feedback@gmail.com, and a link to our Discord server!
Send us your questions, feedback and topic ideas – or join a discussion! Tell us who you are and give us a hearty "Go Pods" for our home team, the Fightin' Cephalopods!
Find all the links you need to keep in touch – at mu-podcast.com, or on the Discord channel ep-244. And please back us on Patreon at www.patreon.com/mup
Thank you for joining us for another episode. Class is dismissed!