Podcast: Play in new window | Download
Subscribe: Google Podcasts | RSS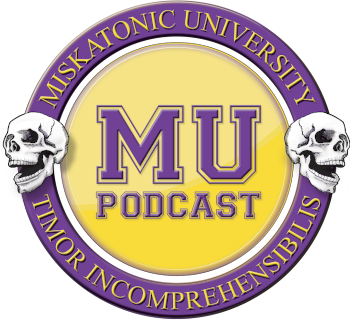 This episode, Keepers Murph and Dave discuss building an age-appropriate horror campaign for teenagers. Which is in and of itself scary. So, how do you keep the terror in teen horror? Find out!
Campus Crier
The Campus Crier is where we keep all the mythos related news and info for the podcast, this episode was recorded on October 21, 2021.
This week we are most excited about the Kickstarter for Survival of the Able: Back from the Dead, an RPG about people with disabilities working together to overcome a zombie plague. It looks to do a great job of representation for the disabled community, is about zombies, and looks like a lot of fun! We've both backed it.
We have a couple news items regarding Chaosium. First is the announcement for their new Cults of Cthulhu book that will appear in PDF this Halloween, with a print version to appear later.
Not only that, but they've opened orders for the 40th Anniversary limited edition of the 7th Edition rulebook.
And finally in the ongoing saga of perpetually underpaid and overworked RPG artists, 35 workers at Paizo, publisher of Pathfinder and Starfinder, have created a union. There was a great story recently from Wired detailing the pretty terrible pay and working conditions for RPG creators as a whole. It's definitely worth a read for anyone interested in our ongoing struggle with paying people living wages.
The Discord Plug
We have our MUP Discord and we are all there! We invite all of our listeners to come and enjoy the community of horror gaming and cute pet pics.
And from Bridgett, she wants to call out Roxie (the cat) of UndeadDomain
During my wedding we had a drink in honor of Roxie, who had to stay home cause the venue doesn't allow pets ( I didn't expect anything otherwise). We called it Roxie on the Rocks. Gin, Sweet & Sour, and Club Soda

MU Discord server invite link: https://discord.gg/vNjEv9D
Main Topic
Keeper Dave asks for advice on how to run age appropriate horror for a teen audience!