Podcast: Play in new window | Download
Subscribe: Google Podcasts | RSS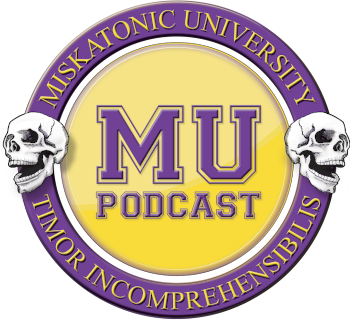 This episode Keepers Bridgett & Murph speak with John Haremza of the Legends of Tabletop podcast and the new CoreThulhu RPG. Well, Bridgett tries to speak. Laryngitis, y'know?
Campus Crier
The Campus Crier is where we keep all the mythos related news and info for the podcast, this episode was recorded on October 06, 2021.  
PAX Unplugged is coming back in December to Philadelphia and you will need a mask and full vaccination in order to attend. This is following a trend that other conventions, such as UK Games EXPO & ESSEN Spiel, have put into place for public safety. GenCON & Origins continued with only a mask mandate in place but no proof of vaccination or a negative test.
Chaosium has acquired Dhole's House this week, the popular online character creation tool for Call of Cthulhu. And it has hired the former owner and site creator, Lee Carnell, as an in-house software developer.
In case you are not aware, The Calyx has started again and our very own Bridgett Jefferies is again on the cast! Becca Scott is the Keeper with Gina DeVivo, Paula Deeming, and Bridgett as investigators.
The Discord Plug
We have our MUP Discord and we are all there! We invite all of our listeners to come and enjoy the community of horror gaming and cute pet pics.
Special shout out to Mike, who returned home from Origins to find that his son had befriended a Wookie. Seriously, it's a dog in a Wookie costume and his newborn baby. It's SUPER cute. 
MU Discord server invite link: https://discord.gg/vNjEv9D
And thank you beaucoup to Sean for editing this episode.
We have a Patreon! To back us you can click the button on the sidebar of our website, mu-podcast.com or head over to Patreon directly at www.patreon.com/mup!
Just a reminder, we're offering Patreon Backers a sneak peek into future episode guests! Back us for an opportunity to ask your favorite creators in the TTRPG circuit your questions! ALSO, we just kicked off a new offering where Pateron backers will have an exclusive opportunity to play in games run by one of us co-hosts!
And you can also help out the show by buying some merch from our Teepublic store!
Thanks to our backers so much for supporting the show!! I rocked my MUP shirt at Origins and it was quite a delight and a privilege.
Main Topic
John Haremza from Legends of Tabletop