Podcast: Play in new window | Download
Subscribe: Google Podcasts | RSS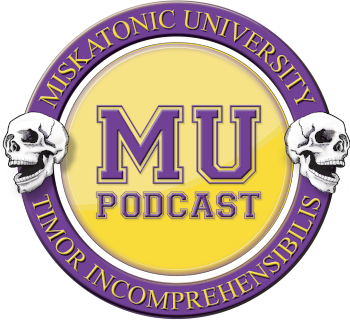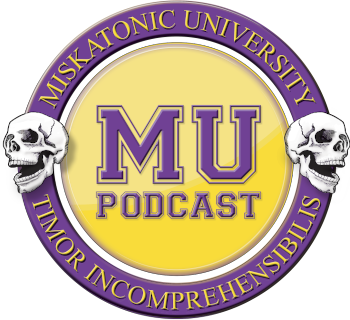 This episode, Keepers Jon and Dave welcome Ian Yusem to talk about his new Kickstarter for Zine Quest… The Drain!
Please keep Keeper Murph in your thoughts as he and his family continues to struggle with his father's advancing cancer diagnosis.
The Campus Crier is where we keep all the mythos related news and info for the podcast, this episode was recorded on January 28th, 2021.
Delta Green: Black Sites collects Delta Green operations that were previously published only in PDF or in standalone paperback modules. They lock bystanders and Agents alike in unlit rooms with the cosmic terrors of the unnatural. Unwanted survivors rise from death or slumber into the nightmarish life of humanity. The Black Sites hardcover is available for preorder, and will ship in February.
Margaret Weis and Tracy Hickman are officially returning to the Dragonlance franchise. Weis recently announced that she and her writing partner, Hickman, will be writing a new trilogy set to follow their classic fantasy novels with Del Rey Books, with the first installment to tentatively hit stores late 2021.
Murph saw on Reddit that painter Francois Baranger, who's been illustrating the Lovecraft books being published by Free League Press, is currently finishing a secret project related to "The Call of Cthulhu," (by which we assume the story, not the roleplaying game), and then he'll be working on The Dunwich Horror which should be released in 2022.
DEATH IN SPACE is an upcoming science-fiction tabletop roleplaying game, where players take the roles of explorers and laborers looking for their next big score. Inspired by the gritty science fiction of films like Prospect and Outland, Death in Space takes you to a Universe where technology is rusty and broken and society is harsh and desperate. And although there is something lurking out there, man is still the greatest enemy. In terms of rules, the main influences are the rules-light games of the indie and OSR scene.
Chaosium welcomed two new employees, Simeon Cogswell and Matt Ryan. Simeon will be their in-house layout artist and graphic designer, and Matt will be their in-house cartographer. Congratulations to them both!
Blue Fox Comics, a UK based comic book publisher, recently published The Mountains of Madness, a graphic novel that is a sequel to Lovecraft's story, At the Mountains of Madness.
Sponsor
We want to thank Noble Knight Games for returning to sponsor our show. Noble Knight Games has just completed a major revamp of their website! The new site was designed after collecting lots of customer feedback, and the result is a site that's cleaner, prettier, easier to navigate with improved search functionality. Be sure to check out the Publisher's Spotlight section, too. Check it out at www.nobleknight.com.
In addition to games and game books, Noble Knight Games also has a wide range of dice, paints, and game supplies. They've got Army Painter primer, Citadel paints, dice, token trays, and tons of other supplies to pimp-out your games.
And just for listeners of our show, Noble Knight has a discount code you can use at checkout. Enter the Gift Card code of CHILLS for 10% off any order of $10 or more. This insane discount is valid from now until March 31, 2021!
And you can also help out the show by buying some merch from our Teepublic store! We have a brand new Elder Mic design from friend of the show Diana McKenzie! It's a really crazy morphing of an old on-air mic and an Elder Thing! We'll be adding in more designs in the near future, so check back often.
MUP Discord
We have our MUP Discord and we are all there! We invite all of our listeners to come and enjoy the community of Call of Cthulhu and horror gaming fans. MU Discord server invite link: https://discord.gg/vNjEv9D
MUP Patreon
To back us you can click the button on the sidebar of our website, mu-podcast.com or head over to Patreon directly at www.patreon.com/mup!
Main Topic
Download and listen to Ian Yusem describe his zero-level adventure for the Mothership RPG called The Drain. It is part of the ZineQuest event on Kickstarter.