Podcast: Play in new window | Download
Subscribe: Google Podcasts | RSS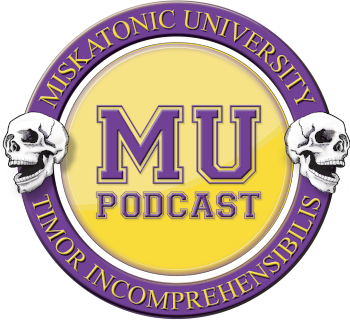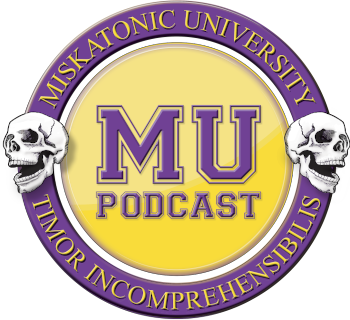 This episode, the gang is back together as Keepers Murph, Jon and Dave dissect and analyze a few scenarios that are currently available for purchase, Amidst the Ancient Trees, The Code, and Saturnine Chalice!
The Campus Crier is where we keep all the mythos related news and info for the podcast, this episode was recorded on February 11th, 2021.
The Japanese really like Call of Cthulhu!. In an article on Dicebreaker, Chaosium announced that the Japanese language version out-sells every other language of Call of Cthulhu… COMBINED.
Kickstarter's ZineQuest 3, has gotten officially underway. For those of you who don't know what Zinequest is, every February for the past three years Indie RPG creators have been funding, and creating, small zines in the month of February.
Wizards of the Coast has settled another lawsuit, this time against Gale Force9, the miniatures manufacturer. The partnership between the companies will continue.
Keeper Jon's Announcement
Keepers Jon has decided to step away from the show. The next episode will be his last. Please join our Discord to wish him well in his future endeavors.
Sponsor
We want to thank Noble Knight Games for returning to sponsor our show. Noble Knight Games has just completed a major revamp of their website! The new site was designed after collecting lots of customer feedback, and the result is a site that's cleaner, prettier, easier to navigate with improved search functionality. Be sure to check out the Publisher's Spotlight section, too. Check it out at www.nobleknight.com.
In addition to games and game books, Noble Knight Games also has a wide range of dice, paints, and game supplies. They've got Army Painter primer, Citadel paints, dice, token trays, and tons of other supplies to pimp-out your games.
And just for listeners of our show, Noble Knight has a discount code you can use at checkout. Enter the Gift Card code of CHILLS for 10% off any order of $10 or more. This insane discount is valid from now until March 31, 2021!
And you can also help out the show by buying some merch from our Teepublic store! We have a brand new Elder Mic design from friend of the show Diana McKenzie! It's a really crazy morphing of an old on-air mic and an Elder Thing! We'll be adding in more designs in the near future, so check back often.
MUP Discord
We have our MUP Discord and we are all there! We invite all of our listeners to come and enjoy the community of Call of Cthulhu and horror gaming fans. MU Discord server invite link: https://discord.gg/vNjEv9D
MUP Patreon
To back us you can click the button on the sidebar of our website, mu-podcast.com or head over to Patreon directly at www.patreon.com/mup!
Main Topic
Keeper Dave's topic: Amidst the Ancient Trees by Matthew Sanderson and Mike Mason
Available in the 7ed Keeper's Handbook
Good Stuff

Glaaki and cultists in the remote mountains of Vermont = LOVE IT
Want to update for a modern setting, great opportunity for FBI/Marshall/BATF tracking down kidnapper… Or remove the kidnapper element and turn it into a decades-old AWOL search that goes south when the feds run afoul of anti-gov preppers
Has the potential to be a really sharp and tight 4-6 hour chase , open with the gun fight with the preppers?
Love the dreams that show up early and then become real when the party reaches the lake

Needs Improvement

Lots of actors, too many groups: cultists, artists, kidnappers, surveyors

Just the vets and the artist colony, maybe preppers
Keep the dreams and the jewel that the cultists have nearly removed

Update Civil War vets to Vietnam war, hiding out and slowly recruiting artists to help them uncover Glaaki's gem
Update digging at lake to former artist colony just like in Campbell's story, abandoned houses by the lake
The extended chase is fundamentally a railroad and has inherent structural challenges – we could discuss on a whole episode

The Final Word

Lots of great potential, especially for one of my favorite GOO
Include the Tomb Herd so the woods become this super creepy and recursive time loop
I want to update for today, I love Glaaki by the lake, and I love the opportunity to update the Inhabitant by the Lake
Plan to turn this into a con game that I can run over and over
Keeper Jon's topic: The Code, by Chris Lackey and Lynn Hardy
This is a fantastic scenario that allows for lots of roleplaying as the house is explored
It includes elements that can promote (unnecessary) player-versus-player conflicts
It has a great red herring villain in the time-traveling bug people
Keeper Jon encourages Keepers to add a Hound of Tindalos into the scenario… it doesn't even have to attack anyone… just having it walk through a hallway will freak players out
In all likelyhood, the players will want to try to use the time-traveling suit, which is the central item in this scenario… but without an accompanying spell from Yog-Sothoth, you can't control the suit. Keeper Jon always kills every player that puts on the suit since it either launches them to the infinite end or beginning of time… and thus erases them from history
Keeper Murph's topic: Saturnine Chalice by Matthew Sanderson
From the Dead Light and Other Dark Turns book from Chaosium.
Make Veronica's journal with the words fairly easy to find, then
add in more marked items that can be mistakenly seen as part of the glyph. This should force them to either try multiples or make them solve the puzzles on several to make sure they get it.
Remember that the 4 correct items are all of lead, so make sure that you mention that it is lead when they find it, perhaps the false ones are of wood, silver, gold, etc.
You may even add in some extra squares of paper that have been filled out, and are floating around the house, not literally, as a red herring.