Podcast: Play in new window | Download
Subscribe: Android | Google Podcasts | RSS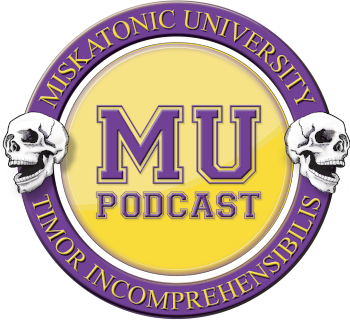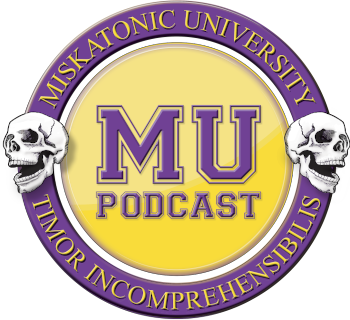 This episode, Jon and Murph talk with Oscar Rios about his Kickstarter for a book focused on holidays in Lovecraft Country, and together they each recap highlights of their time at NecronomiCon 2019. This episode was recorded on September 12, 2019.
Campus Crier
October 10th marks the 1 year anniversary of Chaosium's Greg Stafford passing. And to honor him they are asking people to play a game in his memory in the month of October. To that effect, Chaosium will be releasing a free scenario for each of the main RPGs in their catalog on October 10th (CoC, Runequest, Pendragon, 7th Sea, and HeroQuest).
Big updates were announced on Chaosium's Central Asia game, Children of Fear. Lynne Hardy posted on the Chaosium website that "all the art, maps, and handouts are in progress, and the final stages of editing are almost finished." She has also re-confirmed the mid-2020 release date. The post also includes sneak previews of the art that will be in the book, and it looks really, really good. Link in the show notes.
The new addition of Masks of Nyarlathotep has won at DragonCon this year, bringing home a Dragon Award for Best Science Fiction or Fantasy Miniatures/Collectible Card/Role Playing Game. Congratulations to Chaosium!
Chris Spivey took to Twitter on 2nd of September to announce that The Haunted West kickstarter will be going live in October. You might well remember that this is a Weird Western RPG that uses a new system developed in house at Darker Hue. And just like Harlem Unbound it "features people of color as protagonists… [highlighting] the people of color who are often overlooked in stories about the Old West."
Hypergraphia #2 is now available! This is a digital fanzine of dark horror gaming for multiple systems including Call of Cthulhu and Cthulhu Dark. This issue covers "the use of doorways, portals, and gates in your horror games. We bring you a plethora of NPCs, artifacts, and scenario seeds about entries, thresholds, and openings. Included is Goodcliffe, a short Cthulhu Dark scenario, wherein your players will plumb the depths of a depressingly dismal mine. Contributions from members of the Miskatonic University Podcast, Skype of Cthulhu, Weird Works, and Squamous Studios.
The second issue of another Mythos fanzine, Bayt al Azif, has been released on DrivethruRPG. Within you will find:
3 adventures dual-statted for CoC 7 & GUMSHOE
An overview of every Cthulhu Mythos RPG release of 2018
A review of the history of Masks of Nyarlathotep
An interview with Lynne Hardy
And much more!
More news from Chaosium as they deal with the fallout of Critical Roll's Shadow of the Crystal Palace's detrimental impact on their North American supplier. They have announced that anyone ordering a physical product from them in the month of August will have a choice between a free PDF of Alone Against the Dark, or a $10 coupon if your order was over $20. The nice thing is that offer applies to anyone globally, even those unaffected by the North American shipper.
Mysterious Creatures Field Guide by Eli Libson — This is an amazing book of fantastic fantasy creatures with awesome painted illustrations of each creature. It feels like the Wayne Barlow book of alien creatures. This would be perfect to populate the Dreamlands with these creatures.
---
Topic
This episode we speak with Oscar Rios about his latest KickStarter, The Lovecraft Country Holiday Collection.
And we have a NecronomiCon 2019 Recap in a slightly different format from the ones of the past.