Podcast: Play in new window | Download
Subscribe: Google Podcasts | RSS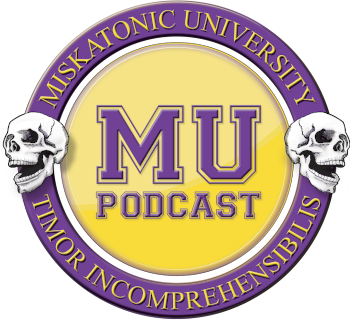 This episode, Keeper Murph & Keeper Dave welcome Dean Engelhardt and Bill Adcock of Cthulhu Eternal and Cthulhu Reborn.
Patreon Plug & Update
We have a Patreon! To back us you can click the button on the sidebar of our website, mu-podcast.com or head over to Patreon directly at www.patreon.com/mup!
The Discord Plug
We have our MUP Discord and we are all there! We invite all of our listeners to come and enjoy the community of horror gaming and cute pet pics. Link in the show notes: MU Discord server invite link: https://discord.gg/vNjEv9D
And thank you to our editor Nate for editing this episode. Thanks Nate!
Ooh, Bridgett may not be here, but we still have….
Bridgett's Pet Pick Shout Out
[Using best Bridget voice]
Y'all have got to see this photo of Loki, cat of ARM1384.
This cat is asleep, eyes rolled back, and legit appears as if it's actively summoning.
Spooky kitty vibes for the win!
Thank you for sharing, ARM1384! Cat-astrophically creepy.
Main Topic —
Please welcome to the show, friends and creative powerhouses… Dean Engelhardt and Bill Adcock from Cthulhu Eternal! Welcome gentlemen!