Podcast: Play in new window | Download
Subscribe: Google Podcasts | RSS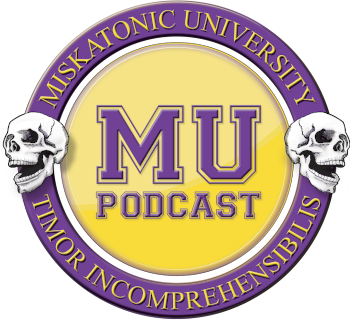 This episode Keepers Murph and Dave are left unsupervised.
Not even Keeper Bridgett knows what happened.
Patreon Plug & Update
This episode was recorded on February 9, 2023.
We have a Patreon! To back us you can click the button on the sidebar of our website, mu-podcast.com or head over to Patreon directly at www.patreon.com/mup!
Dave's movie night is on February 26th, so mark your calendars! This is a correction from the last episode where I said the 25th. So it's the 26th at noon PT and 3pm ET – afternoon movie! At the time of recording our survey is still open for a few more days, but if I was a guessing man, which I most definitely am, I would guess that the 2018 remake of Suspiria is going to be our movie of choice.
Finally we need to acknowledge a number of new backers. We have been remiss in calling out you amazing people, so we're going through a number of folks who joined last October when we stopped doing it for some unknown reason.
Steve Skellet
Jay Rendon
Justin Kahn
TLemon65
Kamuela Enos
John Tyler
Steve Wallace
Liam O'Connell
GardenGM
The Discord Plug
We have our MUP Discord and we are all there! We invite all of our listeners to come and enjoy the community of horror gaming and cute pet pics. Link in the show notes: MU Discord server invite link: https://discord.gg/vNjEv9D
And thank you to our editor Sean for editing this episode. Thanks Sean!
Main Topic —