Podcast: Play in new window | Download
Subscribe: Google Podcasts | RSS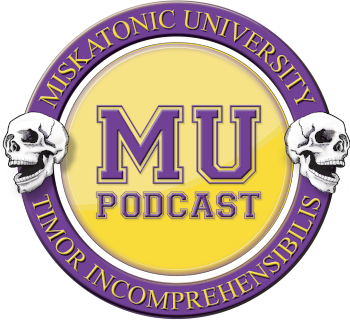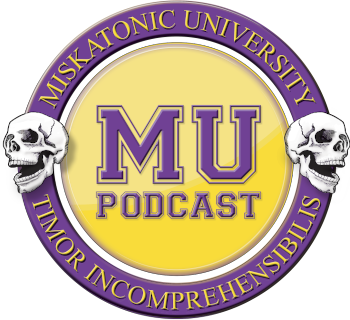 Campus Crier
The Campus Crier is where we keep all the mythos related news and info for the podcast, this episode was recorded on April 12, 2021. 
Chaosium has just re-released two of their most famous campaigns in brand new hard covers. Beyond the Mountains of Madness and Horror on the Orient Express are both now available from the Chaosium website. Both campaigns have a new layout in the easier to read two-column format, but have not been updated to 7th Ed. rules. We have links as always in the show notes.
https://www.chaosium.com/beyond-the-mountains-of-madness-hardcover/
https://www.chaosium.com/horror-on-the-orient-express-2-volume-set/
---
Dune the RPG is available for pre-order
https://www.modiphius.net/pages/discover-dune-roleplaying-game
---
1d4 Con is a one day virtual con for charity
https://tabletop.events/conventions/1d4con-2021-one-day-virtual-event/schedule#?query=
---
Card Catalog
This episode we have a card catalog that goes along with Keeper Dave's imminent running of Bookhounds of San Francisco nee London, from Ibis on the Discord channel. It is an article about a gang of "acrobatic book thieves" that pulled off a series of daring heists, and how they were eventually captured by law enforcement officials from across Europe.
The parallels between this and any Tome-driven scenario, such as Bookhounds, is easy to see.
The Discord Plug
We have our MUP Discord and we are all there! We invite all of our listeners to come and enjoy the community of Call of Cthulhu and horror gaming fans. 
MU Discord server invite link: https://discord.gg/vNjEv9D
And thank you beaucoup to Murph for editing this episode.
Patreon
We have a Patreon! To back us you can click the button on the sidebar of our website, mu-podcast.com or head over to Patreon directly at www.patreon.com/mup!
Thank you backers!
And you can also help out the show by buying some merch from our Teepublic store!
Thanks so much for backing the show!!
Main Topic
Bridgett and Carousel of Fears
Gnome Stew article
Symphony Entertainment