Podcast: Play in new window | Download
Subscribe: Google Podcasts | RSS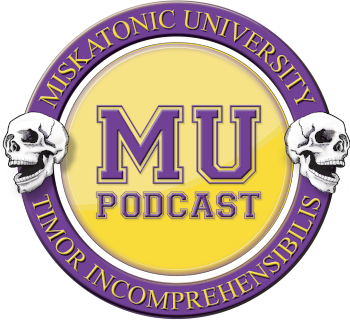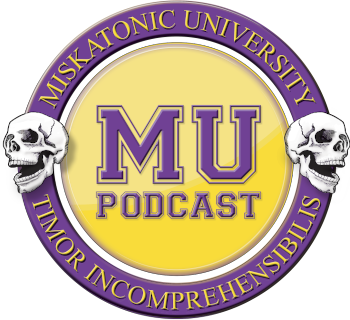 Campus Crier
The Campus Crier is where we keep all the mythos related news and info for the podcast, this episode was recorded on March 25th, 2021. 
 Modophius has rereleased Achtung! Cthulhu using their own in house 2d20 system. You can pick up the Player's Guide for 30 pounds, and the Game Master's Guide for 40 at their website.
Free League has released the fifth title in their Chronicle of the Throne of Thorns campaign called Alberetor: The Haunted Waste and will send players far to the south of Davokar and into the Lost Kingdoms of the South. You can preorder it from their website for $43, and as always we have links in the show notes.
Monte Cook has a new thing, and it's… pretty fucking cool. The Darkest House is something totally different for online play. I've downloaded the demo and it's… I'm not saying it's a game changer, but it's trying.
---
Discord
We have our MUP Discord and we are all there! We invite all of our listeners to come and enjoy the community of Call of Cthulhu and horror gaming fans. 
MU Discord server invite link: https://discord.gg/vNjEv9D
And thank you beaucoup to Edwin for editing this episode.
Patreon
We have a Patreon! To back us you can click the button on the sidebar of our website, mu-podcast.com or head over to Patreon directly at www.patreon.com/mup!
And you can also help out the show by buying some merch from our Teepublic store! 
Main Topic
This episode we decided to do another Bestiary, but at the behest of our guest, that we will meet momentarily, we decided to imagine a beast pulled from the works of Hieronymus Bosch!
So after a year and a half we finally found him living in a cave made of scrolls from Babylon and Ancient Greece nestled in the bowels of the History Department's archives, Please welcome Dr. Gerard.
HyperLab Omni – www.hyperlabomni.com
http://nathanmoody.bandcamp.com
Chad — Tree Man with Boat Shoes, from the Hell panel of the triptych The Garden of Earthly Delights.
Murph — For my beast I choose the female bird demon from the Hell side of The Garden of Earthly Delights, specifically the blue little bugger sitting on the high privy chair eating people, and shitting out their souls in the pit of Hell.
Dave — Tondal's Vision has everything… everything. But I want to talk about the round guy with the trumpet nose… and the doll with the empty eyes and coins coming out of it?