Podcast: Play in new window | Download
Subscribe: Android | Google Podcasts | RSS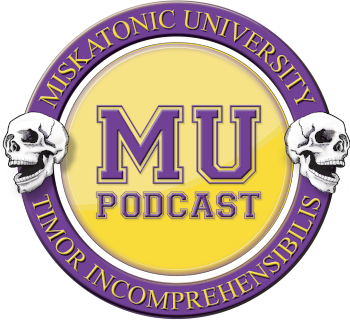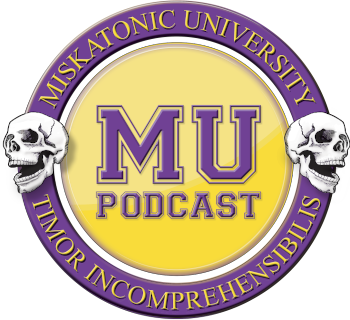 Campus Crier
Jon talked about Robert Bloch's story, Black Bargin', in our previous episode, which centered on a malevolent shadow — well, he has created a new spell and a new monster based on that shadow creature for Call of Cthulhu, and I call it Shade of Yog-Sothoth. It's available now from the Miskatonic Repository.
Dave Heath has a blog, called "Dave's Corner of the Universe," and in a pair of recent posts he talks about the "Final Girl" movie trope. Dave's blog talks about how to introduce a "Final Girl" occupation into your Call of Cthulhu game:
Old Gods of Appalachia is a Lovecraftian horror anthology podcast. Long before anyone lived in those hills, beings of immeasurable darkness and incomprehensible madness were entombed beneath them. Old Gods of Appalachia is set in an alternate, (or shadow), Appalachia. An upside-down Appalachia, if you will. This is an anthology podcast of original weird short stories set in this alternate version of the Appalachia.
Chaosium has announced a contest for a new logo for the Cult of Chaos! They are looking for a logo that will pay homage to each of Chaosium's current main RPG lines. The winner will be given a contract from Chaosium and a sub-license for it to be used for Cult of Chaos properties. Oh and $60. We have links in the show notes.
"Gateways to Terrors – Three Evenings of Nightmare" was just released by Chaosium. The book contains three short scenarios that were originally designed to be run as demonstration games of Call of Cthulhu. The included scenarios are: The Necropolis, by Leigh Carr, The Dead Boarder, by Todd Gardiner, and What's in the Cellar, by me. I have a copy, and I can attest that it looks amazing! Shout out to Matt Ryan who did the maps and handouts, I know for my scenario, he did a fantastic job making them look amazing for both the Keeper and the players.
MU Discord server invite link: https://discord.gg/vNjEv9D
And thank you so much to Max for editing this episode.

Graham's Card Catalog
This episode, Graham brings us a YouTube channel called 'Curious World' a tale from 2016, where he said the circumstances immediately made him think of Ithaqua.
Listening Room
The Listening Room is closed for renovation today. Sheets of newsprint have been taped to the inside of the windows, and while several undefined shadows can still be seen skulking about in an oddly flickering light, there are no sounds coming from in there. None. In fact, if you get too close to the windows, you'll even stop hearing any sounds. Even the sound of your own breath, or the trepidatious scuffling of your feet against institutional carpeting…
Main Topic
A new edition of Malleus Monstorum – is in the works! What can Mike say about it?

2. Journalist investigators – "What aren't all investigators journalists? Discuss." – What are the inherent problems of a journalist investigating the Mythos? Ethics, greater good vs. suppressing information, game-rich dilemmas…
Resources: a Free Newspaper Article Generator
Ethics case studies from the Society of Professional Journalists (SPJ)
The ethics page for National Public Radio (NPR)
The ethics page for The New York Times
A security guide from the Committee to Protect Journalists (CPJ)
Here is a guide from the Ethical Journalism Network listing "the five principles of journalism."
3. Pacing your horror games – "Keeping on time – why directing your players is not a bad thing."