Podcast: Play in new window | Download
Subscribe: Google Podcasts | RSS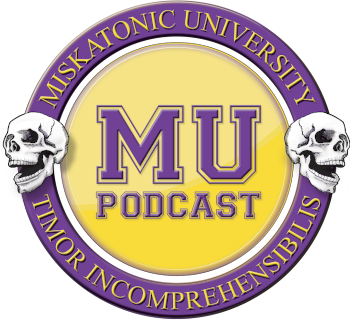 This episode, Keeper Murph & Keeper Dave discuss the gaming side of insanity mechanics and mental health!
Patreon Plug & Update
We have a Patreon! To back us you can click the button on the sidebar of our website, mu-podcast.com or head over to Patreon directly at www.patreon.com/mup!
The Discord Plug
We have our MUP Discord and we are all there! We invite all of our listeners to come and enjoy the community of horror gaming and cute pet pics. Link in the show notes: MU Discord server invite link: https://discord.gg/vNjEv9D
And thank you to our editor Sean for editing this episode. Thanks Sean!
Bridgett's Pet Pick Shout Out
Shouting out Spooky and Frida, twins and best friends, and kittuhs of James-Big Jim! Thank you for sharing these gorgeous kitties with us!
Also, MeWOW to that guitar selection in the background!
Let's move onto the main topic.
Main Topic —
Up front, a disclaimer and Content Warning – tonight we want to discuss the gaming side of insanity and mental health. We look to be sensitive and earnest in how to portray these topics in games, but also discuss them from the gaming perspective. So while we don't plan to wander into any specific triggering moments, it is a broad topic that may move into areas listeners find uncomfortable.