Podcast: Play in new window | Download
Subscribe: Google Podcasts | RSS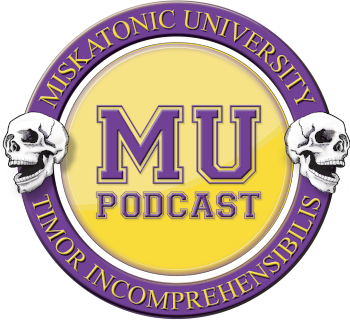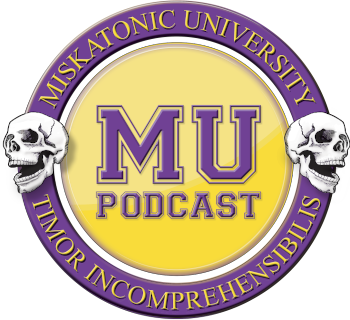 This Episode Keepers Murph, Dave, and Bridgett sit down with fellow podcaster and all around rockstar, Becca Scott, to discuss Call of Cthulhu, The Calyx, working as an actress in Los Angeles, GM Burnout, and more!
NO Campus Crier
With an episode this energetic and thoughtful, the Keepers have decided to skip the Campus Crier! Stay tuned next episode for the next Campus Crier.
The Discord Plug
We have our MUP Discord and we are all there! We invite all of our listeners to come and enjoy the community of horror gaming and cute pet pic fans.
MU Discord server invite link: https://discord.gg/vNjEv9D
And thank you beaucoup to Edwin for editing this episode.
Patreon Plug
We have a Patreon! To back us you can click the button on the sidebar of our website, mu-podcast.com or head over to Patreon directly at www.patreon.com/mup!
And you can also help out the show by buying some merch from our Teepublic store!
Thanks so much for backing the show!!
Main Topic
Interview with Becca Scott!
Tonight we have a special guest, a woman that hardly needs an introduction. She is an actor, a podcaster, she was Sophie Gray in South Park… but most importantly for us, she is the Producer and sometimes GM of The Calyx Call of Cthulhu live play from Good Time Society on Youtube. It's Becca Scott! Welcome Becca!
Good Times Society on Twitter and YouTube Good Time Society
The Calyx – Call of Cthulhu RPG Anthology Series on You Tube
All of her links here: @goodtimesociety
We want to hear from you!
By email: mup.feedback@gmail.com
By Twitter: @MU_Podcast
Discord server invite link https://discord.gg/up4hRX