This writeup is a bit of me going down the rabbit hole with something I found when looking up coastal rum runners from BC.
One of the ships that our local maritime museum had pegged as a rum runner was the Chasina. This ship as it turns out had a bit of an interesting past, and even future.
The Chasina (which was the third name for this particular ship) started out as the private yacht 'Santa Cecilia', and was built in 1881 in Glasgow.
Here it is difficult to parse out just who the ship was built for. The canadian register has the original owner being the Marquess of Anglesey. This came from Llyod's list, which has the owner listed simply as the Marquess of Anglesey. Rather, looking at documents from the time, it was owned by his half-brother, an Alfred Henry Paget (whose father the 1st Marquess of Anglesey had scandalously eloped with his mother). This is a bit of fun in itself, but then the yacht gets involved in a bit of controversy in 1883 when it was detained by the Turks at Dardanelles while sailing to Constantinople. Entries in Judy, Bailey's, and Vanity Fair from that year talk about the incident. The yacht had been let for three-four month cruise. (Investigators out and about I wonder?). This is the land of Troy and the golden fleece, so anything in that regard is quite interesting to ponder.
During it's time as a yacht, this ship welcomed Lillie Langtry (an actress of the time) and King Edward VII.
After serving it's time as a yacht, it was sold to either Sam Mortimer, who seemingly sold it to Captain Charles Polkinhome, who sailed it to BC, via the south pacific. Plenty of space in there for some interesting things to happen.
Around 1911, Captain Polkinhome sold the ship to the All Red Line, which was operating a ferry service from Vancouver to what is now known as the Sunshine Coast. Know it was known as the Selma, and it would be known as such until 1917, when the company would be sold to the Union Pacific Steamship Co. It was renamed the Chasina, after the policy of naming ships in Native words. The name Selma lives on as the camp that these people went to was known as Selma Park, which is still associated with this spot. The wharf is even shown on art deco advertising of the time.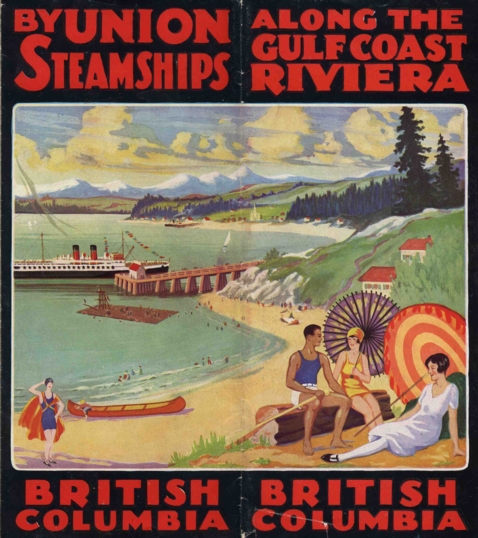 The years it spent as a ferry were likely the quietest ones, if the most busy.
In 1923, it was supposedly sold to rum runners, who used it as a staging ship to sell booze to the fast cigarette boats in international waters off the pacific united states.
By 1931 it had come into the hands of another company, though I have conflicting names of just what this company was called. One source calls it the 'Mid Western Shippers Ltd', while another company was called 'Goose Island Fisheries Ltd'. In any case, the ship went off to visit Hong Kong, and on Sept 6th of 1931, it set sail from this city, never to be seen again.
-------------
Other notable things I stumbled across:
The fifth Marquess of Anglesey. known as the dancing Marquess, Lavish spender, who converted a chapel into a private theatre, and there are tails of him piping perfume into the exhaust of his motor car. Known for his 'butterfly dance', or sinuous, sexy, snake like dances', and who's marriage was annulled on the basis that it was never consummated. He dies in 1905, and all of his papers were immediately destroyed by the sixth Marquess.
------------
Also while looking at other rum runners, one ship was found mysteriously abandoned, blood splattered with the captain and his son gone.
Another was hijacked by armed thugs in 1937 off California.