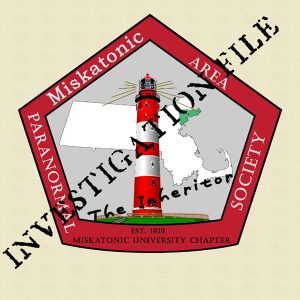 The Miskatonic Area Paranormal Society are contacted by Mr. Simon Ulrich, on behalf of his friend, Peter Crosswell. Mr. Crosswell has been having strange occurrences in his family home since moving back in after a decade away. Is it just the imaginings of a tired man reclaiming his place in society, the sounds of an old house in desperate need of renovations, or something else?
Find out in this case file of MAPS.
The players are:
Hugh as: Fenton Beanland III - Dilettante
Murph as: Samuel Collum - Anarchist
Chad as: Dr. Reginald Barnaby- Theater Arts Professor
Toni as: Harvey Gabriel- Private Eye
And Dan, as the Keeper of Arcane Lore.
The Thing at the Threshold is written by Paul McConnell, and Neal Sutton. Published by
Chaosium, Inc.
The book is available from
DriveThru RPG
.
Live Play episodes are not edited for content. Adult discretion is advised.