In this episode, the MU crew takes a closer look at Sanity mechanics in Call of Cthulhu and a whole slew of other other horror and Lovecraft related roleplaying games. Plus, sanecdotes and more. This episode was recorded on, May 29, 2017.
We want to hear from you!

By email: [url=mailto:

mup.feedback@gmail.com

]

mup.feedback@gmail.com

[/url]

By phone: (401) 400-0MUP (0687)

By Twitter: @MU_Podcast

By Speakpipe: (Click the floating tab on the far right of this page)

On our forum: mu-podcast.com/campus.

Like what you hear? Please become a Patron! >> mu-podcast.com/patron <<
Campus Crier
CORRECTIONS:
Sean, who got a hat tip for the topic suggestion last time, is not officially a member of Skype of Cthulhu at this point. Chad said he is "of Skype of Cthulhu fame." But he's not. He is famous, however, because Jon interviewed him and Edwin about Extra Life charity events he was involved with last year.
Speaking of Skype of Cthulhu faux pas(es) - remember when we talked about how we wished there was an Actual Play of Gatsby and the Great Race out in the world somewhere? Welp, there is. Skype of Cthulhu - you know, our sister podcast? Well they did one. A big one. To celebrate their 300th episode, in fact. Back around February 2016. Skype guys, we are terrible. Links to the four-part series are in our show notes.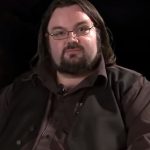 Alan Bligh
Call of Cthulhu writer Alan Bligh passed away on May 26 after a brief battle with cancer. His credits include Edge of Darkness, Dead Light and Crimson Letters. Mike Mason posted a nice note about his passing: "Alan loved creating stories, be it fiction or roleplay, whether it involved storming a stronghold with a multitude of tanks on a battlefield or populating dark gothic worlds with which to terrify his friends (in a good way). Over the next few days, weeks, and years, if you find yourself reading or playing through one of Alan's many works, please raise a glass to his memory. The world is a smaller place for his loss."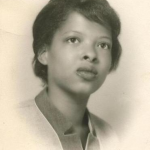 Joan Stanley
Catching up on news we missed,
Joan Stanley
, the author of Ex Libris Miskatonici, passed away last year at the age of 71. She has an incredible career bio, was one of the first black female US federal prosecutors in the 1970s, battled arthritis for most of her adult life, and somewhat mysteriously penned this incredible catalog of "pseudobiblia" from the Cthulhu Mythos. She served on the Convention Committee of NeconomiCon back in the 90s, and on the back cover of Ex Libris Miskatonici, it says she "fell in love with Lovecraft's writing by reading At the Mountains of Madness in 10th grade.To a life-long resident of Boston, those shoggoths pouring out of the cave resembled nothing so much as a speeding MTA streetcar coming out of a Tremont Street tunnel, or a subway train screeching through the Park Street Under."
She was also one of the early members of the Boston Star Trek Association and traveled as far as Australia to attend the World Science Fiction Convention. Friends quipped that she was as logical as a Vulcan in her approach to life." Hat tip to Bret for the lead and some great background materials.
Boston Globe article
NecronomiCon 1997 details
Speaking of Bret, thanks to the audio intervention of Keeper Chad, Sentinel Hill Press Patreon backers can now hear a long-lost interview with scenario author Ben Wenham. In the interview Bret and Ben talk about Ben's scenario "The Bosworth House," as well as his inspirations, and future plans, including his campaign "Stranger Still". The interview will be part of an upcoming episode of The Sentinel Hill Presscast.
The
Cthulhu Dark Kickstarter
is now underway!
Hero Lab
, a character management system, has added CoC 7th Edition to its list of supported systems.
The
HP Lovecraft Historical Society
has a freaking storefront in Glendale, CA?! And they put out a call for people to play Call of Cthulhu with them on May 11?! They inaugurated their new Glendale headquarters earlier in May with a
Call of Cthulhu game night
. They played 'Dead Light', and Chaosium contributed some extra Call of Cthulhu swag for the players.
The HPLHS's new digs
are at 1644 Victory Blvd., Glendale CA 91201\
Jordan Peele to Produce HBO Series 'Lovecraft Country'
With J.J. Abrams, Misha Green
Lovecraft-ian Cosmic Horror Conarium
Arrives on June 6, 2017
The
Call of Cthulhu video game
will be shown at E3 …But behind closed doors.
Topic - Sanity Mechanics
(Jon) Does anyone else think many of the suggested Sanity losses in Call of Cthulhu should be higher?
(Chad) Command and control: totally random sanity outcomes vs. Keeper-dictated outcomes vs. player-driven outcomes. How do you guys do it?
(Dan) Lost Expedition Sanecdotes?
Other Systems:
Trail of Cthulhu
1) Sanity is broken into two parts. 2) At the moment of fear, you have to make a gamble with resources 3) It's tied strongly to character background "pillars" and "drives."
Delta Green
1) Focus on backstory elements (Called Bonds) are so crucial. 2) Sanity results brought forward to modern understanding of trauma.
Cthulhu Dark
1) Suppressing the Mythos can bring the Insanity down. 2) The spiral of the d6 means you hover on the edge of madness for a long time, and things affect you easily in the beginning of the game. 3) There is incentive to risk your Insanity as a resource.
CHILL
1) There is no permanent character death from loss of "sanity" (though they can have severely hampered rolls against psychological traits) 2) Granular horror gauges of Horror, Terror, and Revulsion (Stephen?) 3) Trauma recovers pretty quickly, though it could leave a "disadvantage" scar behind.
Tremulus
1) the current value of your Shock comes with a verbal descriptor to guide role play. 2) The ability to call for a Shock check with no change in Shock status means the GM can pile on the horrors without driving the PCs completely crazy.
Unknown Armies
1) Succeeding means you become tougher against the fear but also more distant from humanity / compassion. 2) Failure means an immediate reaction, but in a way it can save you from going crazy. 3) Five different scales of fear is very granular.
GURPS
1) If you like granular tables and random results, this system works well. 2) with advantage/disadvantage systems, you can set up the character's likely reactions to trauma during character creation. Read Hite's GURPS Horror no matter what system you use!
Don't Rest Your Head
1) Madness is an important resource, and it gives you special powers in the game. 2) The game's main stats determine "how" you are performing any particular feat, and Madness is one of the wells from which you can draw to do anything. 3) Madness is front and center for the PCs, not a side effect or a consequence.
An incomplete list with some other traditional systems mentioned
Sanecdotes is now a thing.