Hi guys,
I haven't posted in a long time but I still download, listen and enjoy the podcast very much. I would just like to share to everyone that my copy of the Horror on the Orient Express Kickstarter copy has arrived here in Manila, Philippines!

I had my package sent to a US address of a freight forwarder which then shipped it to Manila for me. For those of you still waiting for your package to arrive, just be a bit more patient and it will come. Its a big heavy box and its loaded with a lot of high quality materials. The only things missing are the die-cut Simulacrum Sedefkar with the Mims Sahis, Dice set and keeper screen which is supposed to be shipped out again mid January. FYI: I backed the project at "First Class" pledge level so I only get the materials at that level plus the pdf of the game which has already been released. I would love to see the extra stuff at higher pledge levels if anyone here pledged at those insane levels!

Here is a sneak peek. Enjoy!
The first picture just shows you the box. Its big and heavy. That's about it.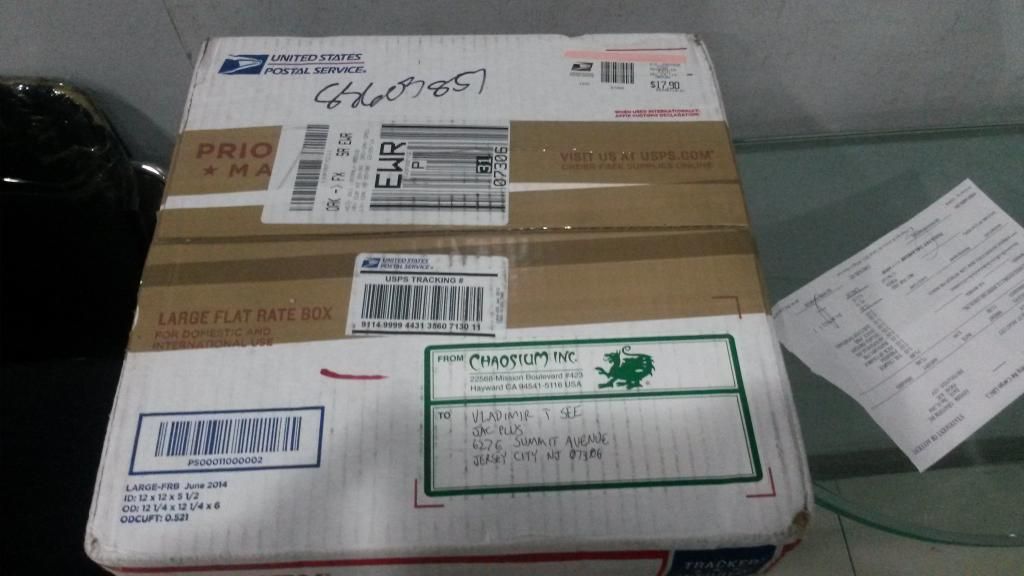 This picture shows you the extra stuff that's for backers at "First Class" pledge level plus the actual game box.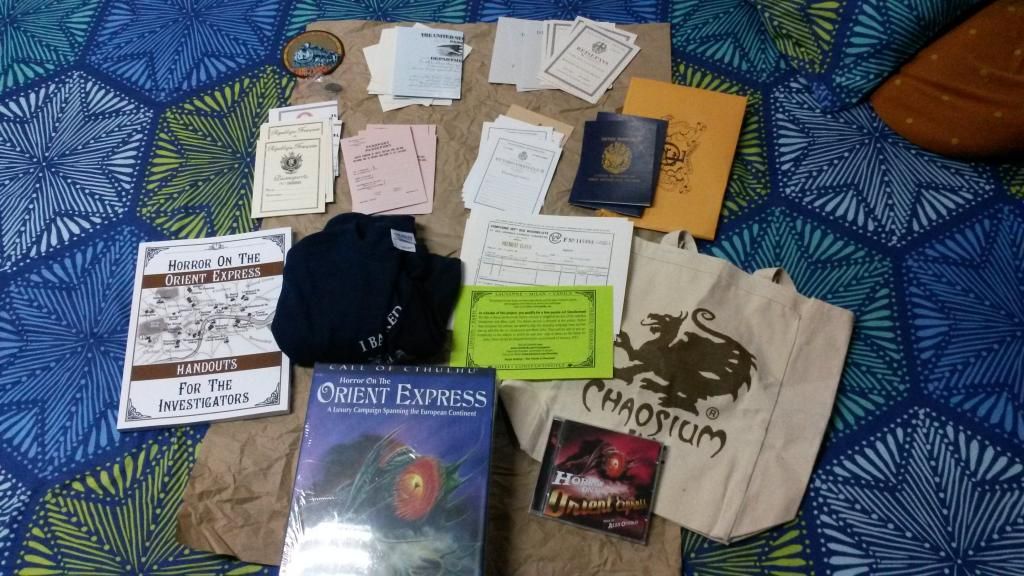 This one is the contents of the game box itself that anyone can get at the stores.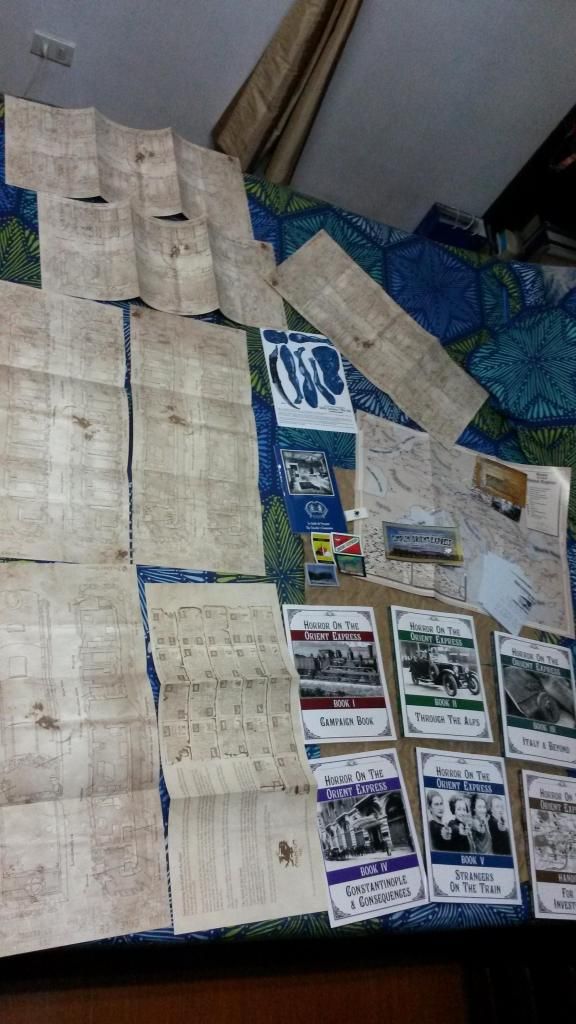 Everything is good quality stuff and I already expressed my delight to Meghan at Chaosium. Regarding all the criticisms on how Chaosium handled it... Personally I really expected the delays so I don't have any complains about that. I'm used to games taking years to develop, edit, playtest and publish. You could also say that I have some faith with Chaosium and that they are a reputable company in the RPG publishing business. I do agree with the assessment of the hosts of the podcast that they were probably not prepared for this kickstarter and the new mindset and practices that came with it. The communications to backers could have and should have been better though. The only point that I felt frustrated, anxious and worried was during the shipping part. I could not get the tracking from them even after several messages. I also sympathize with some who expressed their frustration that the stores were already selling copied before the backers could get theirs. Honestly, I also felt a bit cheated when that happened. Well, at least my package has arrived and the anxiety and frustration of the shipping and receiving are now allayed. I also backed 7th edition kickstarter and have a bit more confidence with Chaosium. I just wish they improve their communications to backers.