Jun 16, 2013
Podcast: Play in new window | Download (Duration: 43:02 — 39.7MB)
Subscribe: Apple Podcasts | Android | Google Podcasts | RSS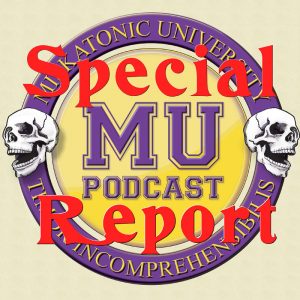 In this second Call of Cthulhu 7th Edition Special Report, Keeper Dan is joined by Keeper Jon and Keeper Chad. We once again talk with Paul Fricker and Mike Mason about how the Kickstarter is going, and the big next Stretch Goals of full color and a new edition of Sandy Petersen's Field Guide to Cthulhu Monsters.
One of the things mentioned in the interview is the Spanish edition of Call of Cthulhu. The book is well photographed in the links below. Even if you can't read Spanish, it's a beautiful layout for the book.
Page 1
Page 2
Page 3
Page 4
Page 5
Page 6
The image mentioned in the interview with the hand is on page 4. And look at that awesome bar-code for the book!